Details

Written by

Shooting Illustrated

Category: Education/Safety
Hits: 2009
Many new gun owners seem to be a bit confused about the role that classes designed to facilitate the issuing of concealed-carry licenses play in this whole business of personal defense. The purpose of these classes is to make the applicant aware of state laws regarding the use of deadly force and when and where a person can carry their defensive firearm. The shooting portion of the class, if there is one, is to determine if the applicant is safe enough with a firearm to carry it.
Read more: What to Do After Getting your Concealed Carry License
Details

Written by

Outdoor Hub

Category: Competition
Hits: 1722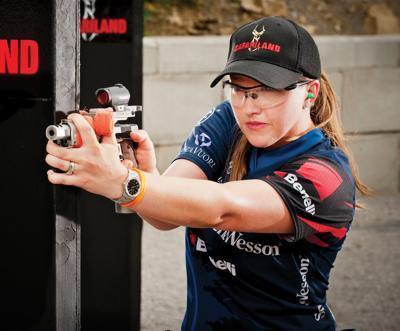 Humans have been participating in friendly competitions since the beginning of time. I guess we have a built-in drive to test our skills and mettle against others. Just look at the majority of shows on TV these days, and I'm not just talking about the classic game shows. Whether it's cooking, dancing, obstacle courses, or racing around the world, we like to participate in, and sometimes just watch, a good competition. Remember History Channel's "Top Shot"? Who would have ever thought a shooting competition would be on prime time television?
Details

Written by

Task and Purpose

Category: Gun Gear
Hits: 1890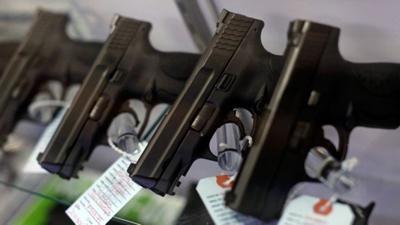 Alaska is the most dependent on the gun industry, while Hawaii is the least. Idaho has the most firearms-related jobs, while Wyoming has the highest total taxes paid by the gun industry. Those are some of the findings included in WalletHub's study of the economic impact of the shooting sports on individual states.
Read more: These Are The States Most Dependent On The Gun Industry
Details

Written by

Time

Category: Hunting
Hits: 2140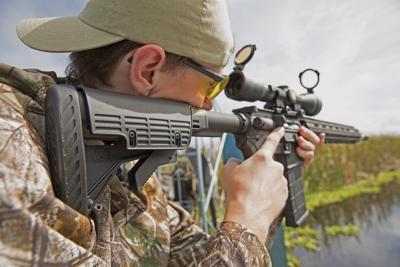 After the Orlando nightclub shooting, Democrats criticized the routine sale of the type of semiautomatic rifle used by Omar Mateen. Hillary Clinton called them "weapons of war." Illinois Sen. Dick Durbin said that if you used a gun like the AR-15 — or the similar Sig Sauer used in Orlando — to go hunting "you should stick to fishing."
Details

Written by

Penn & Teller

Category: Gun Rights
Hits: 3430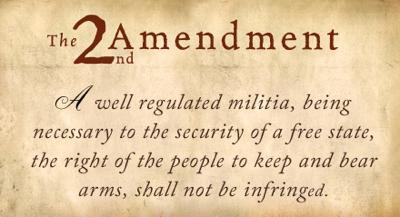 Often there is confusion created by those who wish to interpret the second amendment in a way which our forefathers definitely had not intended. Was the right to keep and bear arms reserved for the people? Or only for a "well-regulated militia"? Well folks, there is no smoke and mirrors being used for this one. Watch Penn & Teller (well, more Penn than Teller) explain the second amendment ... in just over a minute!
Read more: Penn & Teller explain the second amendment (Video)
Details

Written by

AGM Global Vision

Category: Gun Gear
Hits: 2046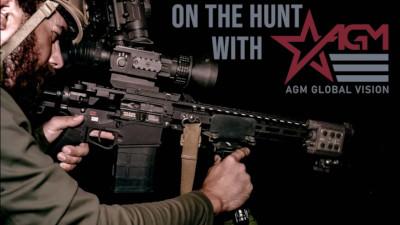 What type of sports are you into? If you like doing some long-range sports, then you know that having the right tools will always make a lot of difference. You need long-range vision in order to improve the way that you play. Hunting is sometimes considered a sport by some people but for others, this is a form of recreation. This is something that they can do to pass time. There are also some people who would need long-range vision because they are in the military. Whenever they would need to monitor some things, having the right tools will be essential for them.
Read more: Will You Be Able to Use A Night Vision Monocular with A Rifle Scope?