GBC Featured Articles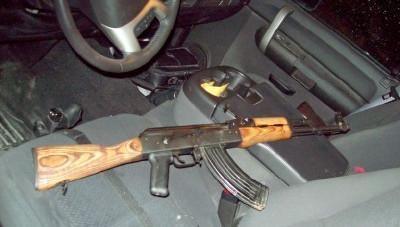 Written by:

Handguns Mag

Category: Gun Gear
Hits: 2440
A truck gun can be practical when you must travel in and out of jurisdictions where concealed carry is prohibited or when entering establishments that don't permit guns. The whole idea of a truck gun presumes it is at least legal to have a loaded gun in your car or truck in the first place. Obviously, you need to check that. In this great feature from Walt Rauch at Handguns Mag we look at some in truck carry options.
Written by:

The Motley Fool

Category: Gun Gear
Hits: 2448
You can argue over which brand of handgun you like, but when it comes to features, there is little room for argument. Most shoppers are looking for a gun that is compact, lightweight, and accurate. And for good reason: People want to arm themselves with handguns that are easily concealable and can fill the role of a personal defense weapon.
Read more: The 5 Best-Selling Handguns in America All Have 1 Thing in Common
Written by:

Mark Sullivan

Category: Gun Rights
Hits: 2102
With the passage and now implemetation of the new Open Carry law in Texas, licensed citizens will have the option of carrying their firearm concealed or in plain view. Which way is best?