MEMPHIS, Tenn. – -(AmmoLand.com)- Ducks Unlimited announced the winners of the 2019 Wetland Conservation Achievement Awards today during the 84th North American Wildlife and Natural Resources Conference held in Denver, Colorado.
DU's 2019 Wetland Conservation Achievement Awards were presented in six categories and recognized individuals who have made outstanding contributions to the conservation and restoration of North America's wetlands and waterfowl.
This year's winners:
Senior Federal Official: Senator John Boozman, United States Senator from Arkansas.
Federal Agency Employee: Sarah Mott, former Division Chief for the Division of Bird Habitat Conservation of the U.S. Fish and Wildlife Service.
State/Provincial Employee: David Morrison, former waterfowl biologist for the state of Louisiana and Waterfowl Program Leader for the Texas Parks and Wildlife Department.
Research /Technical: Dr. G. Scott Boomer, a biologist with the United States Fish and Wildlife Service.
Local/Private Conservation: Metroparks Toledo of Toledo, Ohio.
Communications: Jim Ronquest, producer of RNT-V and outdoor media personality.
"Every year dedicated conservation professionals are nominated for these awards. Nominees and those selected for recognition represent how people with a shared passion can achieve great things for wetlands and waterfowl conservation," Ducks Unlimited Chief Conservation Officer Nick Wiley said. "Ducks Unlimited is pleased to recognize these efforts that serve as an inspiration for others to follow. Conservation requires teamwork and only by working together can we achieve effective and lasting success."
To read more about the individual winners, visit www.ducks.org/wetlandawards.
---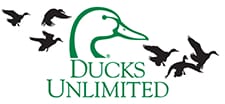 Ducks Unlimited
Ducks Unlimited Inc. is the world's largest nonprofit organization dedicated to conserving North America's continually disappearing waterfowl habitats. Established in 1937, Ducks Unlimited has conserved more than 14 million acres thanks to contributions from more than a