Too few landowners gave permission, Game Commission will continue work to educate public about CWD.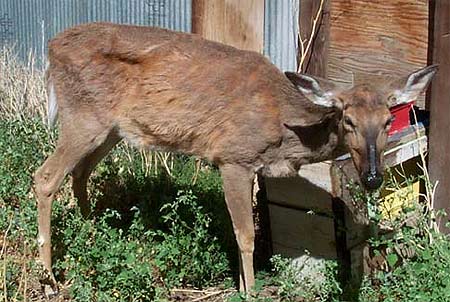 Pennsylvania – -(AmmoLand.com)- The Pennsylvania Game Commission has not received the necessary support from landowners in Bedford and Blair counties to move forward with plans to reduce the deer population in a 100-square-mile area as part of a pilot project on chronic wasting disease (CWD).
Reducing deer numbers was part of a strategy to reduce the effect and spread of CWD.
Other phases of the project, including placing GPS collars on deer to study their movements and survival, will continue. And it's hoped that, by next year, increased awareness about CWD and the threat the disease poses to deer and elk statewide will bring about the support necessary locally to begin the phase of the project that has been put on hold.
While deer will not be taken in the pilot project this year, the Game Commission still is working to coordinate isolated targeted-removal operations in other areas where a solitary CWD-positive deer has been detected.
The pilot project and the response plan to conduct targeted-removal operations when a solitary CWD-positive deer is detected both were explained in detail at the Pennsylvania Board of Game Commissioners meeting Jan. 28 and are available to view at the agency's YouTube channel.
Targeted removal of deer to combat CWD always takes place following the close of hunting seasons, ensuring that hunters always have the first opportunity to take deer in a given area.
But where targeted removal of deer must occur on private land, it is done with landowner permission.
In recent weeks, staff with the U.S. Department of Agriculture Wildlife Services (USDA-WS) began seeking landowner permission for targeted removal of