Submission Deadline: April 15, 2019
USA – -(AmmoLand.com)- The National Wild Turkey Symposium seeks original research and synthesis papers on the ecology and management of wild turkeys for presentation at the Symposium and publication in the Proceedings. The Symposium occurs every 5 years and brings together state, federal and private wild turkey researchers, land managers, and enthusiasts to exchange ideas relative to ensuring sustainability of the wild turkey resource.
Contributed papers will be peer-reviewed. Submissions can include presentation of original results, case studies, and review articles of pertinent topics. The Symposium will highlight the shifting paradigms and challenges that turkeys, turkey hunters, and habitat managers now face. Areas of emphasis will include wild turkey habitat selection and movements, harvest and habitat management, disease issues, hunting ethics, human dimensions of turkey hunting, and R3 (Recruitment, Retention, Reactivation) efforts.
Process: Authors are asked to submit an abstract by April 15, 2019. The abstract is limited to 300 words, not including the title, author(s), and author(s) affiliation(s). The abstract must include contact information for the corresponding author. Abstracts must be submitted online (click the button below to begin). An Editorial Board will review all submitted abstracts, and authors of selected abstracts will be asked to submit a full manuscript for consideration. Authors of accepted manuscripts are expected to present their work at the Symposium in Asheville. Proceedings will be available at or soon after the Symposium.
Key Dates
Abstracts due April 15, 2019
Manuscripts invited by June 15, 2019
Initial manuscripts submission due February 15, 2020
For More Information:
Please, direct questions to the Symposium Editor: Dr. Christopher Moorman, North Carolina State University. Phone: 919-515-5578; Email: This email address is being protected from spambots. You need JavaScript enabled to view it.
---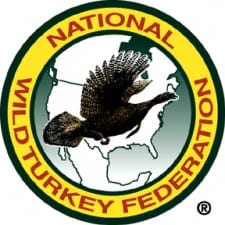 About