U.S.A. -(Ammoland.com)- -Roy Eykamp is 100 years old and living in NSW, Australia. Shortly after WWII, Roy hunted wolves from a light, ski-equipped airplane in Ontario, Canada. He had tremendous success. He partnered with Harley Rauch, a famous South Dakota pilot. Hunting wolves from an airplane while mere feet off the ground was a dangerous undertaking. Roy nearly died in a crash.
I was fortunate enough to interview Roy. In the video, he explains the technique used to hunt wolves from the air, how the crash occurred, and how he survived.
Minimum wage in 1951 was 75 cents an hour. Roy Eykamp and Harley Rauch received a $25 bounty on each wolf, and sold each wolf for $25 to native Canadians. They pocketed $50 a wolf. They brought in 51 wolves in three weeks, or over $2,550 dollars. It does not sound like much, but in 1951, gold was $35 an ounce. $2,550 was 72 ounces of gold, or the equivalent of $84,600 today.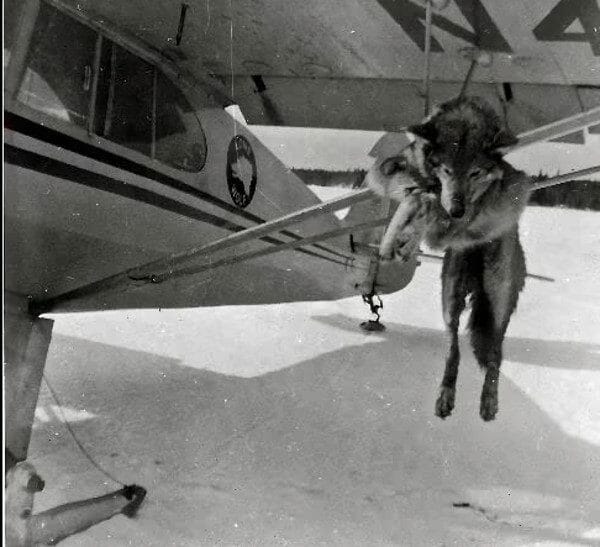 John Macfie corroborates the story with a blog post from his duty as a wildlife management officer in Ontario at the time. Unfortunately, he mixes Harley Rauch and Cliff Foss in a few details. It was Foss that flew solo, not Rauch, and Rauch flew the Aeronca, not Foss.
Roy details much of the hunt in his auto-biography, "Oh, What Have I Done"
The number of wolves harvested by Roy and Harley brought media attention. A newspaper article was syndicated across the United States and Canada.