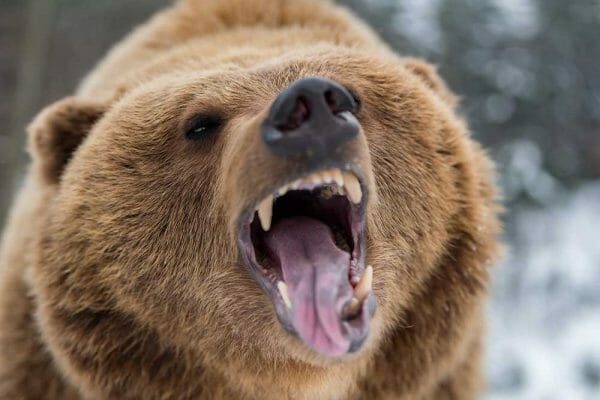 U.S.A. –-(AmmoLand.com)- On the afternoon of 15 April 2021, Carl Mock was attached by a grizzly bear near Baker's Hole Campground in Gallatin County, Montana.  The campground is a few miles from the town of West Yellowstone, near an entrance to Yellowstone Park. Mock was able to dial 911. Several agencies responded to the call at about 3:42 p.m.  The first responders were able to find Mock after about 50 minutes of searching.
Mock had "sustained significant scalp and facial injuries" according to the Gallatin County Sheriff Search and Rescue Facebook page.  Localnews8.com gave more details of the injuries:
Authorities say the bear attack left him with severe injuries to the left side of his face, head and neck. Judging from his injuries, they said Mock seems to have used the proper fetal position to keep the bear from killing him, but a the bear still managed to bite out a chunk of his skull.

"I want people to know that Carl wasn't out there… he wasn't out there making stupid choices and like chasing after animals. He's very aware of rules and guidelines," Cook said.
More information was included on an update. Mock had bear spray, the safety tab had been removed, but it was not known if it any had been sprayed.  From ktla.com:
Mock when attacked had bear spray — a Mace-like deterrent meant to protect against attacks — but officials said they did not know if he managed to use it. Bear spray canisters have safety tabs to prevent them from going off accidentally and the safety tab on Mock's