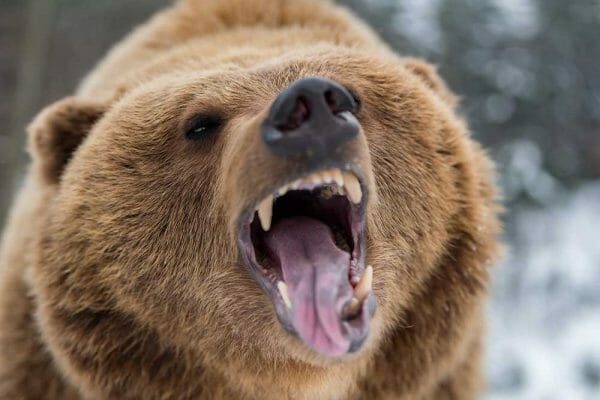 U.S.A. –-(AmmoLand.com)- While researching pistol uses in self-defense from bears, I noticed the Greater Yellowstone Ecosystem (GYE) bear mortality database listed a self-defense killing on 8 August of 2009.  The database did not indicate what kind of firearm might have been used.
Years later, Bridger Petrini gave me a lead to the person who had been attacked and had defended himself with a .41 magnum single-action revolver.
Tanner Allen, who lives in Wyoming, is an accomplished hunting dog trainer and dog breeder. His hounds are sought after by big game hunters to improve their packs. They are noted for their ability to trail and hold mountain lions and bears.
In August of 2009, Tanner was not seeking bears or mountain lions. He had drawn a coveted permit to hunt mountain sheep. It was a lifelong dream to harvest a trophy ram.
He took one dog with him, a bitch named Ovada, who was a great mountain lion dog, and a favored pet.  Tanner took his mules and gear to the Shoshone National Forest, to Ishawooa Mesa, on 7 August, 2009, to scout the mountains for the trophy ram he sought.
It was a five-hour muleback ride into the mountains to where he set up a base camp.
Early the next morning, Tanner woke, and before breakfast, accompanied by his dog, Ovada, he prepared to glass for sheep. He had seen signs of bears digging for roots on the mesa. Almost as an afterthought, he strapped on his Ruger Blackhawk .41 mag in its holster and pistol belt. The pistol was loaded with five rounds of factory ammunition. Loops on the belt held six more rounds.  To Tanner, the pistol and rounds were another piece