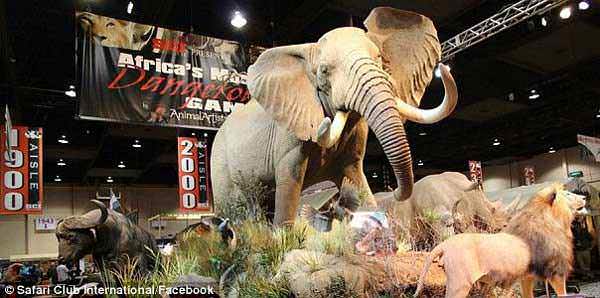 U.S.A. -(AmmoLand.com)-Last week, Safari Club International Foundation (SCIF) held its 18th African Wildlife Consultative Forum (AWCF) with its virtual hosts, the Botswana Ministry of Environment, Natural Resource Conservation and Tourism, and the Department of Wildlife and National Parks. Despite the many challenges to organize this unique African meeting during COVID-19, the virtual AWCF successfully maintained the momentum for sustainable use wildlife conservation in Africa.
The economic impacts of COVID-19 and its negative effects on conservation programs throughout Africa have made increased communication and mutual support between participating AWCF stakeholders more important than ever in our common mission to conserve wildlife. SCIF worked together with the international hunting industry and our government and community partners to foster the same collaborative spirit during this virtual event true to the in-person AWCF meetings.
The decision to make AWCF virtual this year was difficult, but SCIF's leadership and the Botswanan wildlife authorities agreed to charge forward given the urgent conservation needs in Africa. SCIF thanks Botswana and all the AWCF attendees for working so closely with us through a planning period affected by the many uncertainties of a global crisis.
"Throughout the COVID-19 pandemic, we have defended hunting and supported wildlife conservation from California to Europe and everywhere in between. This virtual AWCF is another example of our relentless efforts," said SCI/F CEO Laird Hamberlin. "No other organization has the resources, the history or the vision required to ensure the future of hunting, and that makes SCI/F the leader."
The virtual AWCF highlighted SCI/F's international leadership in bringing together such a large and diverse group of stakeholders and community representatives from more than 10 countries. SCI/F