U.S.A. –-(Ammoland.com)- The Rocky Mountain Elk Foundation is proud to announce Leupold as its official optics partner.
"The relentless pursuit of our mission matches Leupold's relentless pursuit of being the number-one optics brand in the outdoor industry," said Kyle Weaver, RMEF president and CEO. "Leupold strongly believes in and supports our conservation efforts to ensure the future of elk, other wildlife, their habitat and our hunting heritage."
The RMEF-Leupold relationship dates back nearly three and a half decades to 1986. Since then, Leupold has steadily committed sponsorship, advertising and product toward RMEF and its mission.
"No optics company does more for sportsmen's rights and conservation across the United States than Leupold, and we're incredibly proud to support the Rocky Mountain Elk Foundation," said Bruce Pettet, president and chief executive officer of Leupold & Stevens, Inc. "Their efforts have always been aligned with the goals of the Leupold team and our core consumer, and we are excited to be working hand-in-hand with RMEF for years to come."
In addition to serving as a longtime producer of optics for RMEF's extensive nationwide banquet system and an official RMEF licensee beginning in 2010, Leupold maintains many existing sponsorships:
Elk Camp & Mountain Festival
RMEF Films
Hunting Is Conservation campaign
Restoring Elk Country video series
RMEF World Elk Calling Championships
Bugle magazine advertiser
Donor of optics packages to top 10 RMEF chapters
"The bottom line is if there is an elk camp in the mountains, you'll find hunters utilizing Leupold's superior products. And we are thrilled that this American-made partner stands shoulder-to-shoulder with us as we go forward together," added Weaver.
---
About Leupold & Stevens: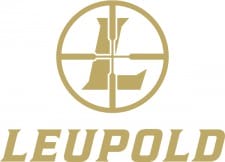 Founded in Oregon more than a century ago,