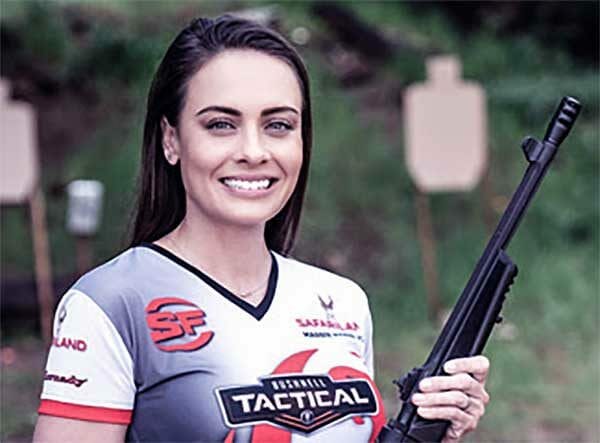 USA – -(AmmoLand.com)- Sturm, Ruger & Company, Inc. (NYSE-RGR) is proud to announce that it has signed Maggie Reese Voigt to its professional shooting team. Maggie takes the sixth spot on Team Ruger, led by Captain Doug Koenig. In addition to serving as a competitive shooter for Ruger, Maggie will also represent the Company as an official Brand Ambassador.
"We are honored to welcome Maggie to Team Ruger," said Doug Koenig. "Adding a Multi-National Champion to the team certainly raises the bar for us. Her experience is a great asset to our team and we are excited to see her compete in Ruger Red."
Maggie's current National and World shooting titles include:
2016 US-IPSC Handgun Champion
4-Time National Champion USPSA Multi-Gun
3-Time National Team Member IPSC World Shoot (Rifle & Handgun)
Multi-Time Ladies Champion at Superstition Mountain Mystery 3-Gun, MGM Ironman, Surefire World Championship, Safariland Expedition UML Championship, and Rocky Mountain 3-Gun
Maggie has also appeared on television series Top Shot, Shooting USA and Modern Shooter.
"When Ruger approached me about joining the team, I just had to say yes," said Maggie. "I have long-admired Doug's shooting career and have seen first-hand how well Ruger firearms perform at the highest level of competition. I am very excited for the season ahead and proud to be representing a company that has a passion for developing and producing quality firearms."
Maggie made her national debut as a member of Team Ruger with a High Lady win in the PCC Division at the Safariland Mike Voigt Memorial UPL Match and Safariland Expedition UML Championship hosted in Las Vegas, NV on March 15-17. Future matches for Maggie include the