NEWINGTON, N.H. –-(Ammoland.com)- SIG SAUER, Inc. is pleased to announce the exclusive sponsorship of the Second Annual SIG SAUER Relentless Warrior Championship set for Saturday, March 30, 2019, at the SIG SAUER Academy (SSA) in Epping, New Hampshire.
The SIG SAUER Relentless Warrior Championship is the premier competitive shooting championship for America's future military leaders. Over 100 cadets from the United States Air Force, Naval, and Coast Guard Academies, Virginia Military Institute (VMI), West Point, and Texas A&M will gather to compete against one another through a high-level skills course to be named the "Ultimate Warrior."
Chad Barber, Match Director, and Firearms Logistic Manager, SIG SAUER Academy, began, "this year SIG SAUER is raising the bar to deliver a first-class competition for our nation's future leaders and warriors. We have planned for an intense day of competition with a tough course of fire through six mission stages that will test the marksmanship and leadership skills of these young cadets."
For the 2019 SIG SAUER Relentless Warrior Championship, Team SIG members, and professional competitive shooters Max Michel, Lena Miculek, and Daniel Horner will serve as honorary match safety officers, Team SIG will also provide shooting clinics and demonstrations for the match participants.
"At SIG we feel a deep sense of responsibility to the future of our nation's military leaders and we are honored to encourage their development as marksmen and leaders through our sponsorship of this elite competition," added Tom Taylor, Chief Marketing Officer and Executive Vice President, Commercial Sales, SIG SAUER, Inc.
The SIG SAUER Academy is located at 233 Exeter Road, Epping, New Hampshire.
---
About SIG SAUER, Inc.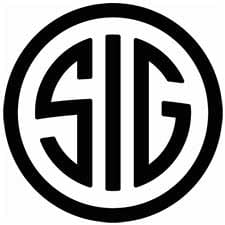 SIG SAUER, Inc. is