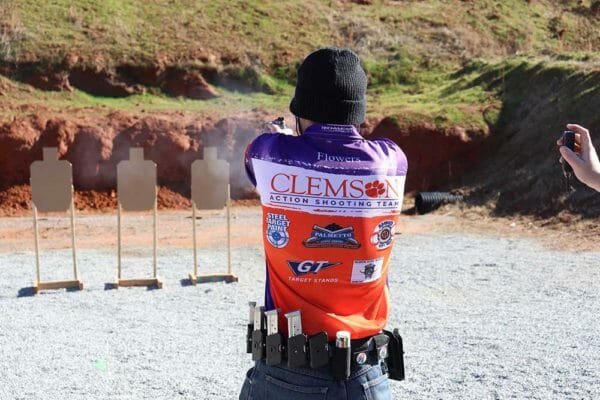 U.S.A. –-(Ammoland.com)- The Scholastic Shooting Sports Foundation (SSSF), is once again offering our scholarship program to reward deserving, graduating seniors in the Scholastic Clay Target Program (SCTP) and Scholastic Action Shooting Program (SASP) with needed college assistance. The main objective is to award as many scholarships as possible to qualifying SCTP / SASP graduating seniors.
Since 2013, the SSSF has awarded over $450,000 in scholarship funds benefiting over 450 student-athletes, from nearly all 50 states in the Scholastic Clay Target and Scholastic Action Shooting programs. We are pleased to announce that last year's Scholarship Program awarded over $100,000 to qualifying applicants in $500 or $1,000 amounts.
Applicants must be a current and paid member of the SCTP or SASP national organization at the time of application submission and a graduating senior within the year of the awarded scholarship. Awardees must be registered for college before the scholarship is awarded in that same year.
Program Requirements:
Good academic standing.
Applicant must have a minimum 3.0 cumulative Grade Point Average through the most recent grading period ending on or before April 1, 2020.
Pursuit of a college education.
Each prospective recipient must be registered as a full-time college student before the scholarship is awarded and must provide the name of the post-secondary college or community/ junior college to receive the scholarship proceeds. Each scholarship check will be mailed to the appropriate college in the student's name by October 1, 2020. The scholarship funds are to be used for tuition. This is a one-time, non-renewable scholarship.
Needs-based awardees.
Applicants may not be in receipt of any "full" scholarship funds in order to qualify (i.e., athletics, military