By Ashley Brugnone, CMP Writer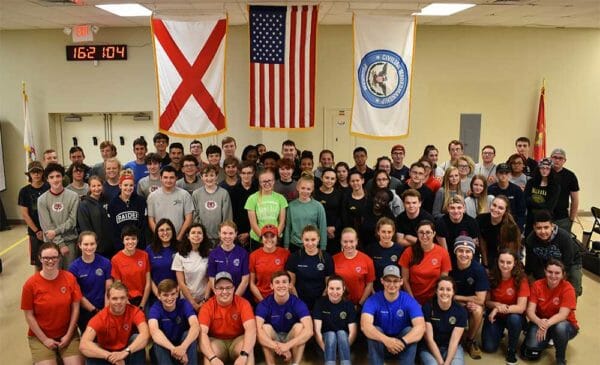 USA – -(AmmoLand.com)- Registration for the Civilian Marksmanship Program's (CMP) 2020 Air Rifle Summer Camp lineup officially opens on January 21st. Running from June to August, the vigorous 10-week schedule includes a mix of camps and clinics formatted to train high-school age (9-12 grade) junior athletes on intermediate and advanced marksmanship skills through various exercises and demonstrations.
The camps are held around the country to allow better accessibility for interested athletes in a variety of areas, using CMP's own mobile electronic target system.
For the new decade, the 2020 Summer Camp schedule will feature not only air rifle opportunities but also a number of smallbore camps. Additionally, staff members are working to add pistol camps to the summer schedule – dates currently unknown. Classes fill quickly, so be sure to check periodically on the CMP website (https://thecmp.org/camps) for updates!
The fundamentals of the air rifle camp curriculum were originally designed by DCM Emeritus, Gary Anderson – a two-time Olympic gold medalist who is still active in developing the skills and knowledge of youth and adults in the world of marksmanship. Mr. Anderson's teachings have been modified over the years to provide an adaptive course for the evolving generations.
During the week-long camp sessions, juniors learn tips for both the physical and mental aspects of competition shooting. Topics to be discussed include proper positioning, goal setting, anxiety control and how to optimize equipment performance. Campers will also take a look into competition and finals performance, learn leadership roles, how to build self-confidence on the firing line, along with an assortment of skills that can be carried from the range into everyday life.